Find Out How Tallie Can Help Your Organization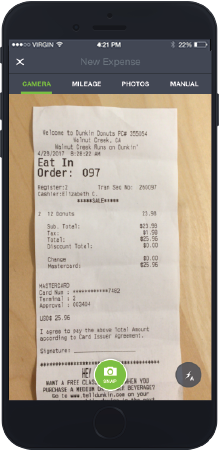 Harness the power of automation in expense management with Tallie.
Tracking and recording expenses is necessary for all types of businesses, but the amount of time sunk into these tasks is never ideal. Employees need streamlined, functional solutions to get the job done effectively and efficiently. Instead, they often encounter overwrought systems that don't facilitate a good user experience. That's why Tallie is the expense reporting software for you. Designed by accountants, with accountants in mind, the intuitive, cloud-based platform gives users with little margin for error the tools they desperately need.
With Tallie, businesses benefit from a solution that:
Delivers on promises of automation and integration.
Features enterprise-grade compliance and analytical functionality.
Offers mobile and paperless advantages.
We are familiar with the crunch that accountants, whether CPAs or salespeople in the field, are often under. All that experience and knowledge helped inform Tallie's solutions. Interested in learning how our platform can positively impact your operations? Contact us today to request a demo!